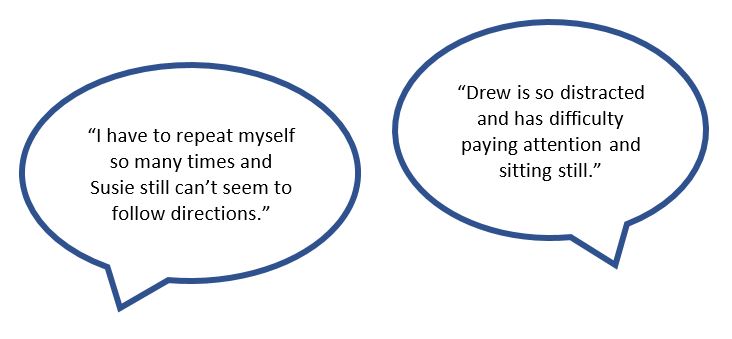 There is always one moment in childhood when the door
opens and lets the future in.
-Graham Greene-
At Fit, it is always our hope that every time any child comes through our door, we have the potential to change his or her future. From a learning coach point of view, this is the most exciting program we offer. The reason for this is because these little ones are coming to our learning labs filled with new life, completely unconcerned with what the future holds. It is truly a magical experience to be able to work with this age group, as we are essentially starting from a clean slate—innocent and uncorrupted by external forces. When children come to us as pre-schoolers, we can go straight to training them in the "Fit Way" and not have to reverse any bad habits. When they leave our program, it is truly mind-blowing to witness the magnitude of their transformation.
Our Approach
The Lil' Fits assessment provides a very holistic overview of your child's early cognitive development and classroom readiness for 3 to 5-year-olds. At Fit, our goal is to help young children get an early start on relational math concepts, language building, listening, understanding, following instructions, and reading readiness. Addressing all these behavioral aspects of learning at this early stage, provides a jumpstart to school success. Out Lil' Fits students demonstrate the following school readiness skills:
Strong Sitting
Strong Responding
Active Listening
Following Multiple Step Directions
Attend in All Types of Settings
Fluency in Pre-Reading/Math Skills
Lil' Fit Results
After enrolling in our program, Lil' Fit students are well ahead of the game—demonstrating cognitive and behavioral abilities beyond that of a "typical" incoming kindergarten student. Not only does the Lil' Fits curriculum provide an extraordinary cognitive boost, it builds a solid foundation that will foster a lifetime of academic and social success in school. By instilling this level of confidence and foundational skills so early on in a student, greatly reduces the likelihood of ever having to face learning gaps at all. By having the "right" habits coming into the school environment, your child should never have to experience feelings of inadequacy or falling behind on the curriculum.
A Video's Worth 1,000 Words…